A Guide to Buying a 2023 Mercedes-Benz EQB SUV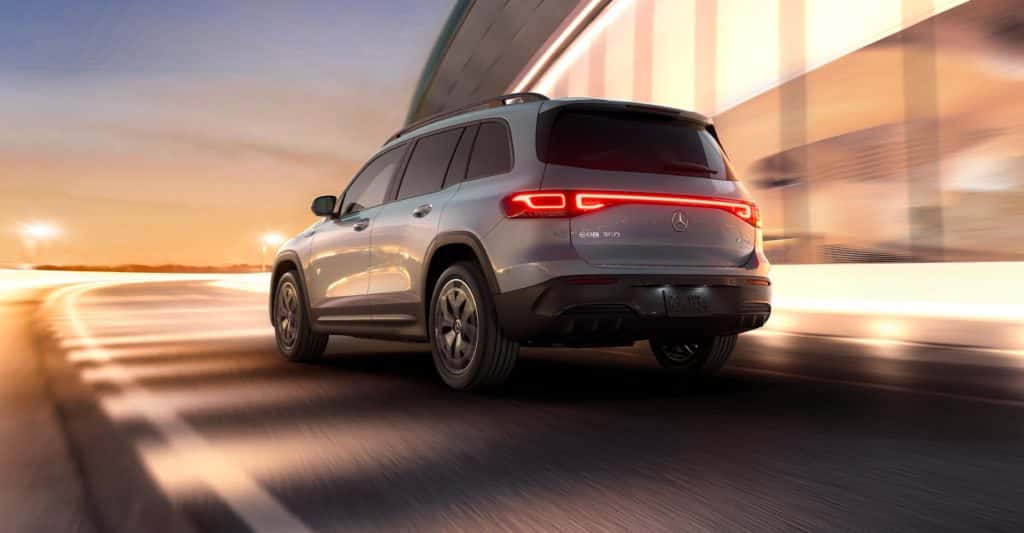 Does the idea of riding a luxury electric Mercedes-Benz develop a longing in you? You deserve to be among the first set of individuals to own and ride this classic 2023 Mercedes-Benz EQB SUV.
Car manufacturers are quickly responding to the recent preference for electric-powered crossover SUVs by Luxury car buyers by stepping up their games in terms of style and function of the cars they produce now. When it comes to producing electric vehicles, Mercedes-Benz has been doing a phenomenal job recently. They have launched a fleet of sound electric vehicles in the last few years, and the EQB SUV is certainly one to talk about. The EQB SUV shares some similarities with the GLB SUV, having the same 111-inch wheelbase size and an optional third-row seat. However, on close inspection, you will see some distinctive features of the EQB SUV.
If what you need is a spacious SUV with enough room for up to 7 passengers equipped with high-level technology features, designed for versatility, and still showcasing unique, outstanding features, then this vehicle will be your perfect spec. It is a perfect blend of luxury and style, and it has a certain aura of extravagance that will certainly look good on you.
We have provided an in-depth buying guide that will come in handy when you are finally ready to make your purchase.
Overview
The Mercedes-Benz EQB SUV is one of the popular members of the Mercedes EQ family. It has an architectural similarity to the GLB SUV, retaining its traditional style. This is one of the features that make the vehicle more desirable since a lot of luxury car buyers enjoy the traditional styling of Mercedes. It has another desirable feature which is the three-row seating, a feature that most SUVs in the electric vehicle industry are missing. The EQB SUV has two major competitors; the Tesla Model Y and Audi E-Tron. Of the three vehicles, the EQB SUV has a lower price, giving it a major advantage.
It has standard active safety features, which are generally not new to the Mercedes brand as a whole. It also has 64-color ambient lighting. One of the most beneficial features is that it offers two-year free DC charging.
It launched with two trims;
The EQB 300 4MATIC®
The EQB 350 4MATIC®
The EQB 300 4MATIC® produces an engine power of 225 Horsepower and a torque of 288lb-ft.
The EQB 350 4MATIC® goes a bit higher to produce an engine power of 288 Horsepower and a torque of 384lbb-ft. These cars are fast, efficient, and functional. The EQB SUV is more of a family vehicle than a performance vehicle, with enough room for seven passengers. The Electrify America Network offers a two years free plan of unlimited fast charging, although the fast charging in EQB SUV is only capable of 100kW. Comparatively, this car is worth every penny it costs.
Pricing
In a buying guide, pricing is almost always one of the first considerations. Fortunately, the 2023 Mercedes-Benz EQB SUV has a market price that undercuts its competition. The base EQB 300 4MATIC® has a starting selling price of $54,500, while the 350 4MATIC® has a starting selling price of $59,100.
When compared with its competitors, the Audi e-Tron, Jaguar I-Pace, and Tesla Model Y, you can save at least $10,000 on your purchase when you choose the EQB SUV. Plus you get all of the standard features, including third-row seating, making it larger than the others.

Technology Features
The EQB SUV uses the latest version of the MBUX infotainment systems. There is a centrally mounted display for the occupants of the front seat, sized at about 10.25 inches. This screen can be controlled by either touching the console-mounted touchpad or using the natural voice command.
Saying "Hey Mercedes" will activate the voice command and get it ready to take your orders. There is also an MBUX Interior Assistant camera system that watches you and tries to predict your actions. It has an MB Navigation with Electric Intelligence features that considers charging needs, topography, traffic, and ambient temperature when trying to prescribe the most suitable route. MBUX technology supports both Apple Carplay and Android Auto.

Interior Designs
The cabin of the EQB SUV is just like the GLB SUV, providing that traditional styling that is so appealing to lots of users. Consumers can immediately spot the difference in the quality of materials when compared with the Tesla. Everything from the pure leather of the seats to the high-quality aluminum used in the design of the car compartments radiates pure luxury. The center console has a standard wireless phone charger.
Other safety features like blind spot monitoring, lane departure warning, and active accident avoidance are present in this model. It also has a high roof, which allows easy transportation of load.
Standard Warranty Coverage
Here are the warranty coverages to expect from the EQB SUV;
Standard Limited Warranty: 50,000 miles or four years.
Electric-vehicle components: 100,000 miles or eight years.
Powertrain warranty: 50,000 miles or four years.
Roadside assistance: This is optional, and it comes at an extra cost.

Battery and Power
Range: 263 miles on a single charge.
Drivetrain: All Wheel Drive (AWD)
It uses a 70.5kWh lithium-ion battery pack, but the capacity of the battery is limited to 66.5kWh due to software usage. Since Mercedes-Benz only produces its battery pack in-house in a carbon-neutral facility and gets all required materials from highly reliable sources, the battery is premium. The 300 4MATIC® reaches 60 Mph in 7.6 seconds, while the 350 4MATIC® reaches 60 Mph in 5.9 seconds.
Own a Mercedes-Benz EQB SUV
Imagine being the first to own a Mercedes-Benz EQB SUV! This sleek car is the definition of luxury, and it will certainly give you a run for your money. It offers more space than the Tesla, and it also has the appealing traditional styling of a luxury automobile giving it that extravagant appearance.
When you consider the synthetic upholstery used in the interior of Tesla, it cannot be compared to the sheer-luxury leather upholstery used in constructing the parts of the EQB SUV. Tesla does not also support Apple Carplay and Android Auto, so if you are glued to your smartphone, then EQB SUV will serve this function better for you.
Riding this vehicle is the definition of luxury and comfort. If you want to experience the wonders of the 2023 Mercedes-Benz EQB SUV firsthand, then head over to Mercedes-Benz of Freehold to make a pre-order.